Oh, what have I been up to? Let's see...potty training Kate (which finally worked beautifully!), battling recurring stomach bugs in our home, starting Caleb on solids, and since I'm in the "one kid in diapers" stage again, I'm getting to do cloth again with him!
I think they're so cute on him!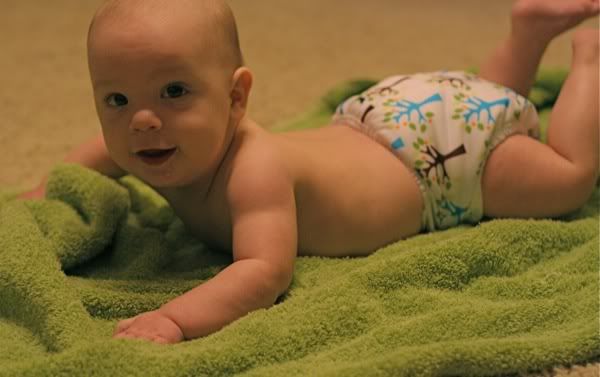 And here's a shot of our first time feeding him solids: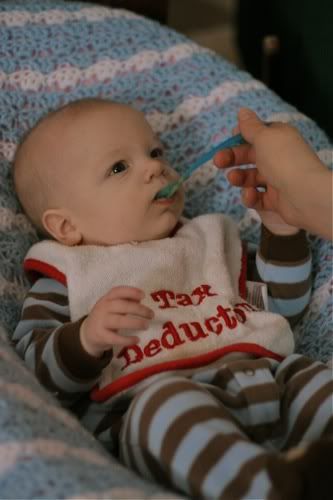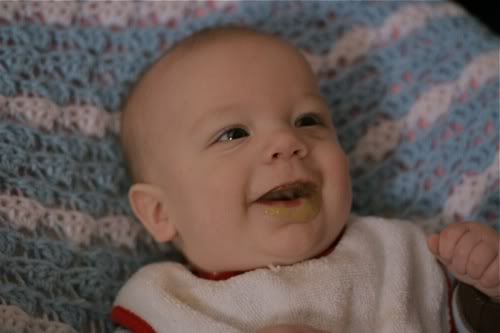 And I must say after looking at these last two photos that he's living up to that bib! We're getting a good tax return this year all because he joined our family last year! :)
I'm so proud of Kate and her potty training success! She doesn't even wear pull ups to bed--just big girl panties all the time! She got to go in the big kids' church on Sunday since she's a "big girl" now! I sure was worried about that sassy little girl, but she's shocked me with her fast accomplishment!
Peace of Christ to you,