I've been having the grandest time on my Singer! I'd love to post all of my projects, but I can't until after Christmas! But here are a couple of things that weren't gifts, so I can show them!
I got this skirt on clearance at Wal-Mart for $3. I had a pair of plaid maternity pants that I (surely) won't need ever again (snip snip) [wow, I just saw the hilarious pun in that!], and I cut a band from them to add to the bottom hem. It was fun!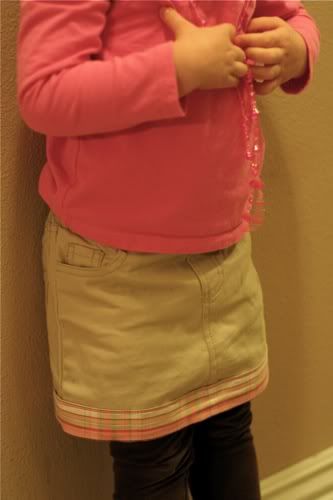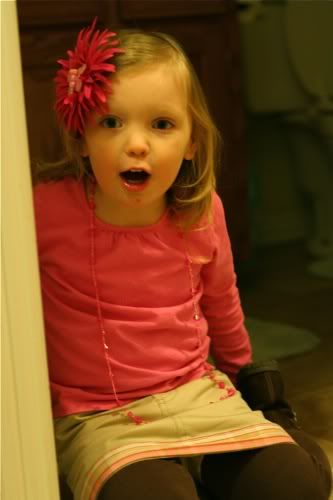 And I made this hat at my friend
Juleah
's house with a vintage sweater from her collection. We had such a blast!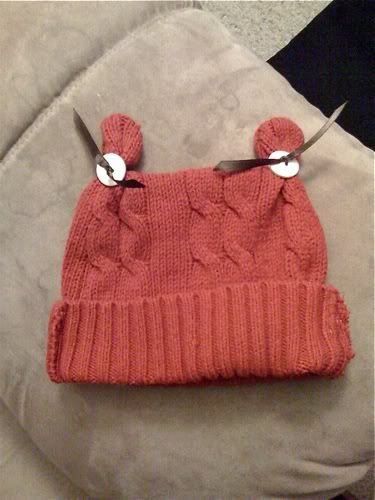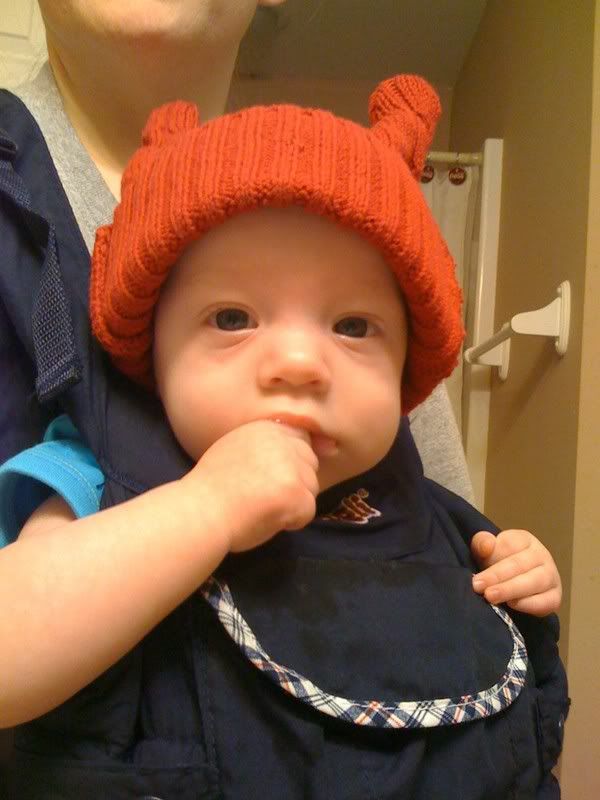 Can you tell I'm having fun?!
Peace of Christ to you,