I've been down with strep throat this week, and let me tell you--it has really cut into my sewing time! I'm on day 3 of not being able to sew at all, and it's just no fun!
But on a happy note, I'm so glad I can finally show these gifts since I've given them to my sweet friends now. The pink aprons were for my friend Tera and her adorable little girl, Anna. And the Wizard of Oz apron was for my fantastic friend Gwen who incidentally has always LOVED Dorothy's choice of attire. They were such fun to make. I was worried I wouldn't be able to make Gwen's look like a shoe, but she didn't say, "What's this?", so I figure she got it! :)
This was my first shot at pockets: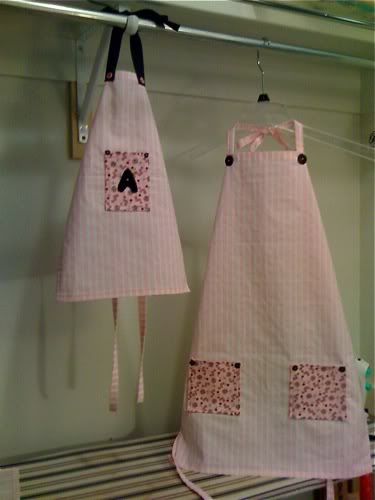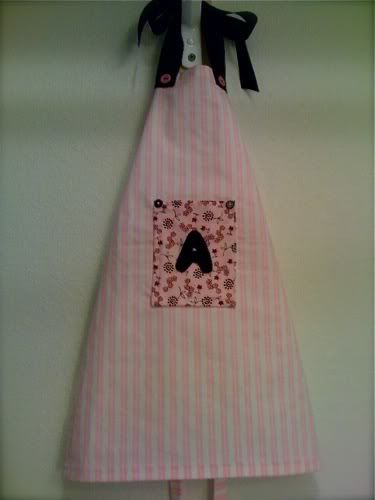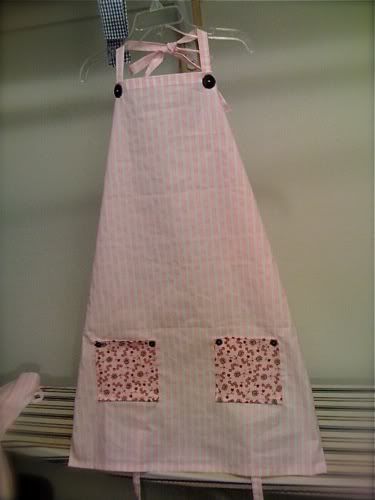 And I squealed the whole way through on Gwen's: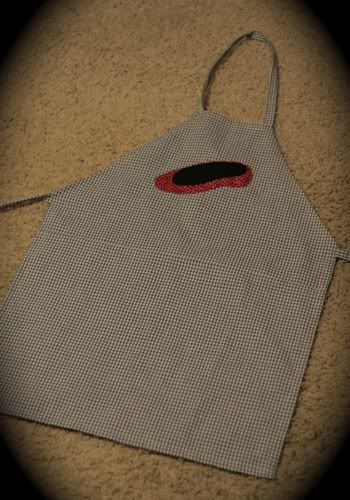 After clearing it with my very understanding friends, I still went to our traditional Christmas party, this time sporting a stylish face mask. While eating at the table, Tera looked at me with hilarious eyes and said, "Cara, it's getting to where every time I think of you, I just laugh!" (I'm still trying to figure out if this was a compliment or not!) Just kidding. She's referring to a plethora of funny, unusual mishaps that seem to only happen to me. Things like: a
receptionist
taking my blood, my toddler--very seriously--asking Tera, "What the crack is?", spanking my son for injuring the cat while he insisted he did not...then learning that my husband's work boot was responsible--but chalking it up to "Oh it's okay; he'll do something later to deserve it anyway" and the like. And there I sat having dinner with a face mask on. :) I digress. What can I say? My life was clearly meant to bring comic relief.
Anyway, Merry Christmas, everyone! I'm going to have fun with or without puss on my tonsils! :)
Peace of Christ to you,