I love Deuteronomy 6 and believe that we should remind ourselves of scripture throughout our homes, so I made these two projects today:
For Kate's bedroom: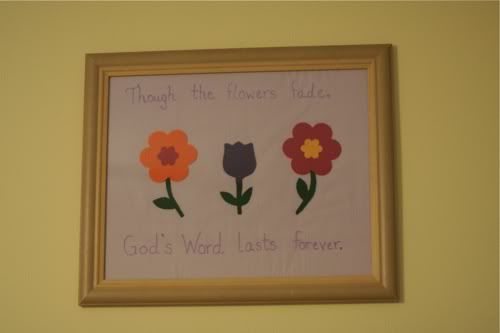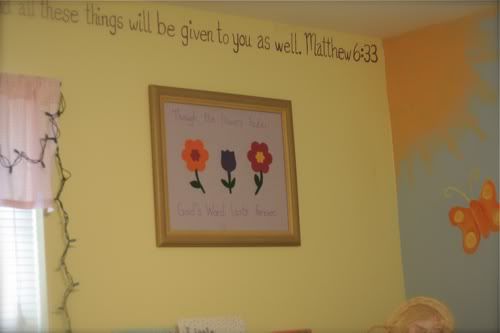 Just purple material and felt flowers. And I actually wrote on the glass with a dry/erase marker.
For our living room: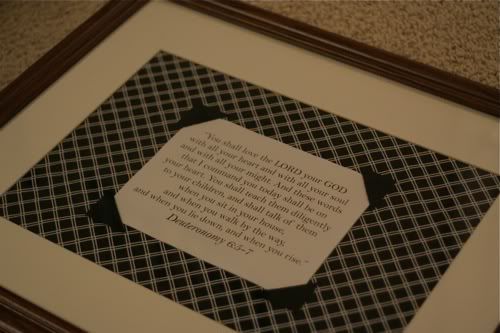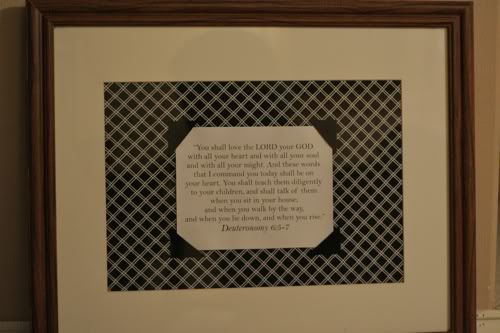 Again, material and felt. Obviously, I enjoy "repurposing" things!
Peace of Christ to you,