Tonight I made a few more Christmas presents (for people with no access to my page!)--a car mat and hair clips.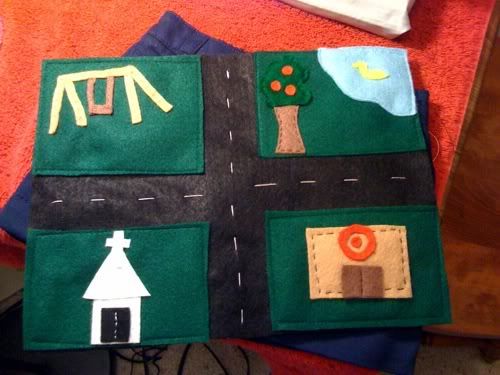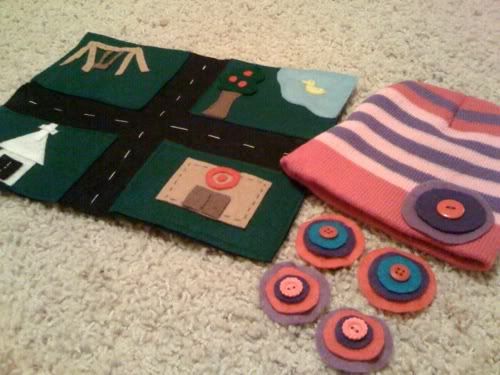 The hat is Kate's that I decorated with an embellishment, too. I'm so happy to be on Christmas break so all I have to do is sew and be creative!
Oh wait, and I still have to throw a bottle at Caleb every 3 hours or so...and would you believe my kids mope around the house saying, "I'm hungry"? Sheesh. Don't they know I have important things to do? ;)
Also, (this is random, sorry) please pray for Keagan; he's been throwing up all day and still is doing so. Thank you.
Peace of Christ to you,