**UPDATE**
So I originally thought the buttons would go in the back, but it looks much cuter on Kate with them in the front: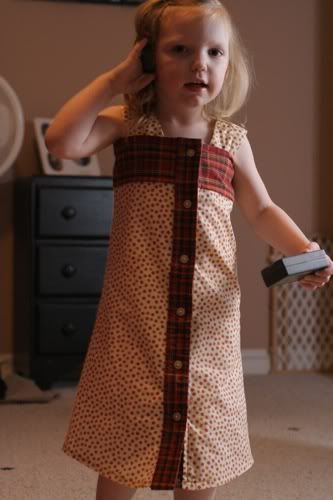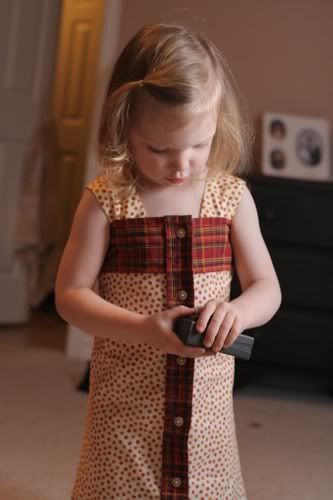 So, I made a dress for Kate. I cut up one of Matt's old shirts and used the buttons/button holes and made a bodice, too. I saw a tutorial on making a dress out of a men's shirt, and got my idea from there. I changed it quite a bit (as usual :0 ) and added floral material. It was a lot of piecing together more than anything. I just kept measuring it on Kate after I got her initial measurements. Here it is: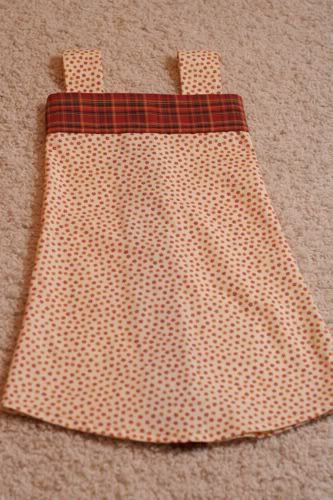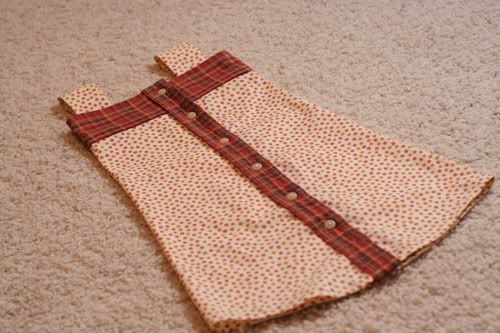 The biggest challenge was designing the dress; I think this sewing thing will get easier once I learn to read patterns (or will it get harder?)!
Peace of Christ to you,