Caleb was invited to a tea party in Kate's room the other day. He handled it like a pro!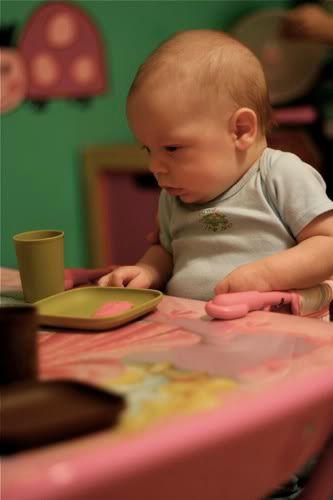 Then he got to go for a ride in Kate's stroller!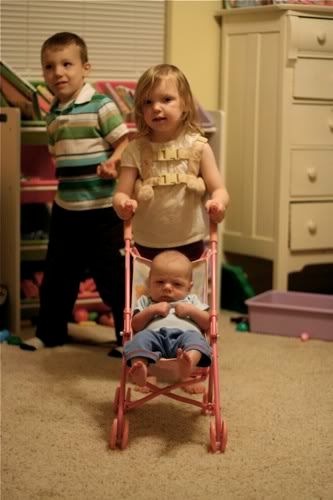 Last Sunday we had a theme at our church called "Itchy Trigger Sunday" where everyone got to wear their lodge gear, ready for hunting season. Caleb had the perfect long underwear for the occasion: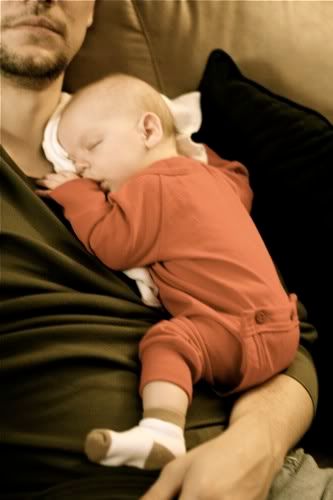 I wish I had gotten a picture of the front; it has a deer embroidered on it. Isn't the back hatch adorable?
Thought I'd update a little with some pictures. All three of my kids are growing so quickly; really
too
quickly. Well, except for Kate. She could grow up a
little
for me and use the POTTY, for crying out loud! Ahem...
I've had a difficult day, but God is so good to me and for some reason, He still thinks I'm worth His affection. So tonight as I soak in these pictures--these sacred moments with my kids--I am singing to the God who brings redemption to me and who covers me in grace. Today His grace is enough for me, and I'm thanking Him for being everything I want and everything I hope in, where nothing else matters.
Peace of Christ to you,