******UPDATED******
I just added the heart I wanted to the apron: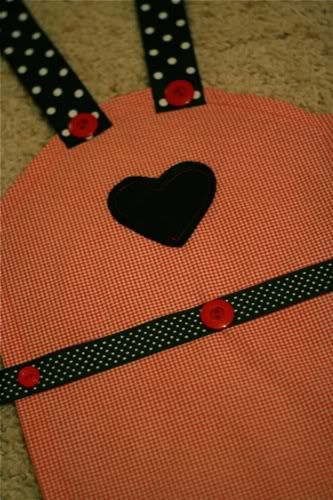 Did I tell you how much I love to sew?
Well, I do.
Kate's birthday is next week (wow) and I made this for her:
Oh, the FUN I'm having! I just made this pattern up and am surprised that it works! I tried it on Keagan for size, and it's cute! :) Can't wait to give it to her!
I've busied myself with creating other Christmas gifts and it's killing me that I can't show them yet, since they're for people who have Internet access! :D I'll show pics of those after Christmas, though. I'm falling even more in love with my Singer each day. I had no idea this could be "sew" much fun!
Peace of Christ to you,