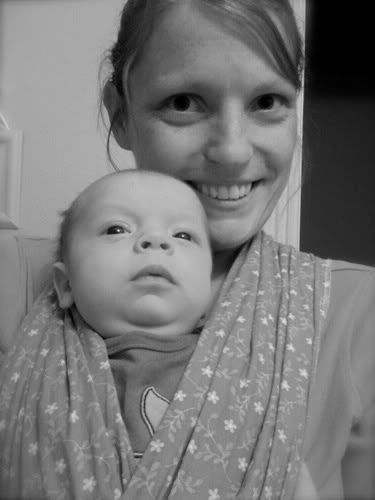 Mostly hanging out with this handsome guy! It's so nice to feel "normal" again and get back into things I did before. I wear Caleb around quite a bit (he's not spoiled a bit!) and I can do a lot of stuff this way. He and I both love it! Today he snoozed in his wrap while I graded papers at the coffee shop. He's such a good baby; we're so blessed!
He was weighed yesterday and he was a whopping 8 pounds, 12 ounces! Growing like a weed!
My discipleship group is starting a new book called "
Having a Mary Heart in a Martha World
." I'm looking forward to it. I need refreshment, something to remind me WHY I believe what I believe instead of just WHAT I believe. :)
Peace of Christ to you,