Matt and I went back to see Caleb yesterday and to have my 2 week check up as well. He was still doing really well! And my check up went great, too.
They took his feeding tube back out and said that he hasn't had any apnea for a long time. So...they said if he did well on Tuesday night, then they would retest him Wednesday night to see if he could pass it this time.
I called this morning, and he did great last night, so they're going to retest him tonight! (I'm trying really hard NOT to get my hopes up again, because it didn't go well last time.) But the hope is that he will pass the sleep study tonight and get to go home with us tomorrow. Will you please pray this for our family? Last night was especially hard leaving him and I broke. He was wide awake, which didn't help because he's just so cute (I think, of course)! I'm just so tired of leaving him there. It doesn't feel right. I know they take good care of him, but it makes it seem like he isn't really ours.
Keagan is having a hard time dealing with all this emotionally. He doesn't want to go to school anymore because he doesn't want to miss time with me and Matt. He sobs and begs to stay with me and he says, "I don't wanna lose you." In his mind, he never knows when we'll leave and be gone or be home since we're having to go to Tulsa so much. Poor guy. I just hate that. It breaks my heart and Matt's. So please pray for Keagan, too.
Here's Caleb from our visit yesterday: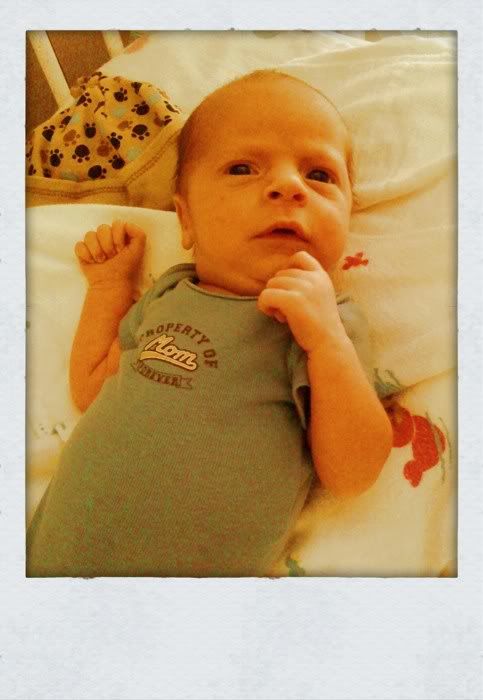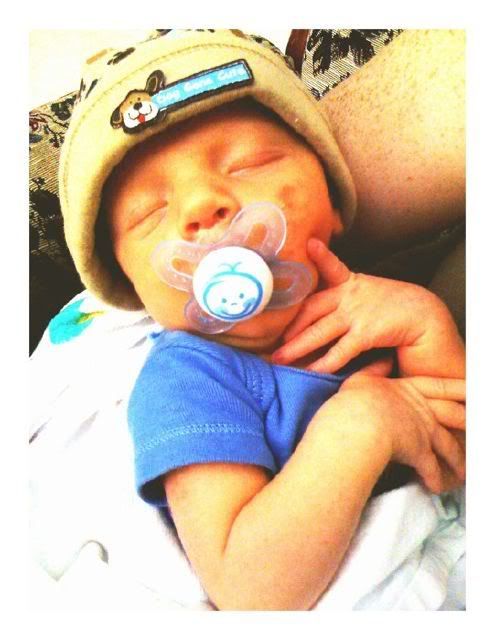 Peace of Christ to you,