I promised pictures of the wonderful baby shower I was thrown, and here they are! It was so nice, and I was overwhelmed at how many ladies came. Thanks, ladies!
I especially am grateful for the ladies who hosted it and put everything together: Lorie, Mary, Debbie, and Darylann. (And I'm praying I didn't forget anyone!) If I did, please forgive my pregnant brain!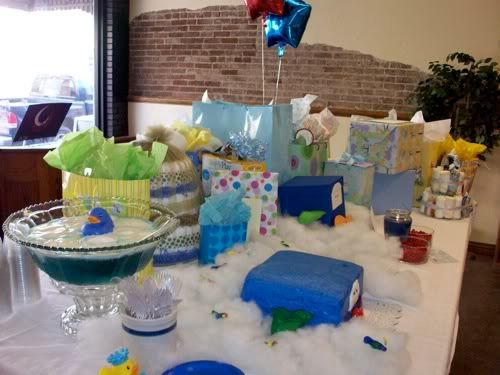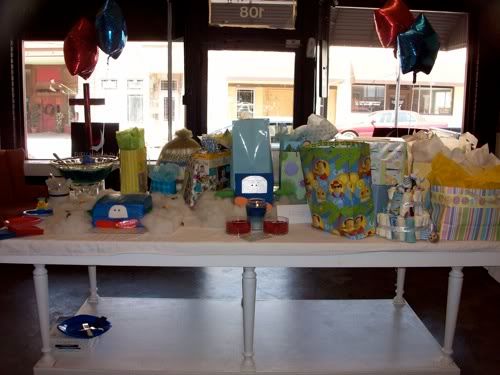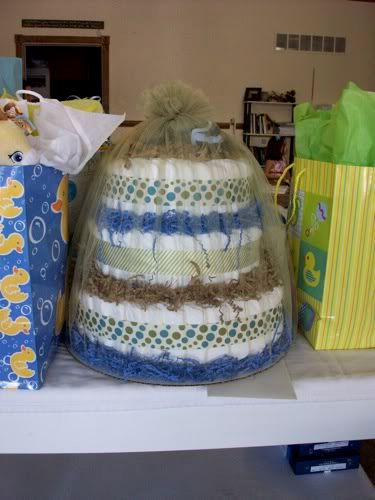 Isn't this airplane cake adorable? My pastor's wife rocks. (I super duper LOVE homemade cakes, but you probably remember that from all my kids' birthday party pics!)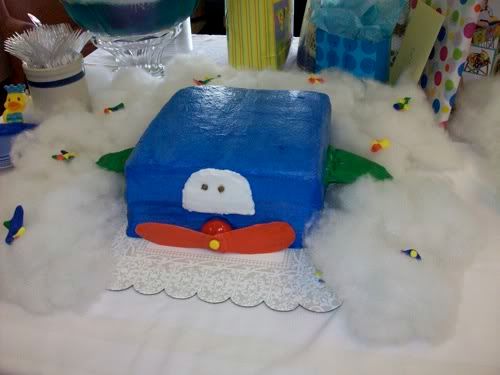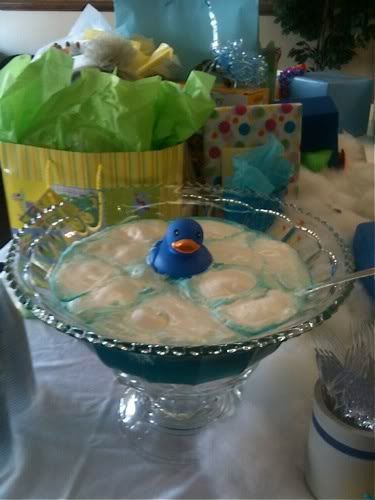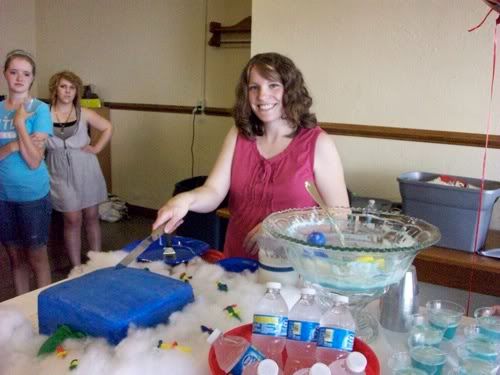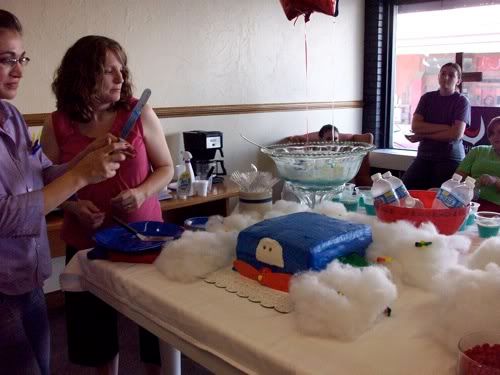 Thankful for the ladies who came (and this wasn't all of them either)!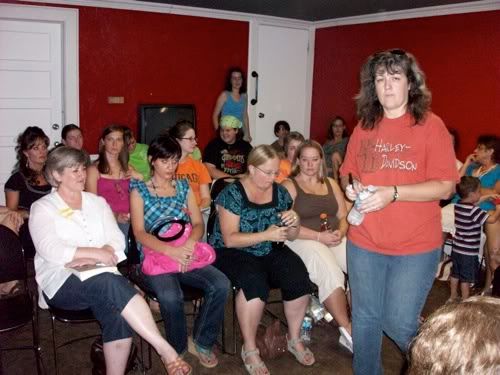 I received so many awesome gifts--many of which were hand made sweet things like this: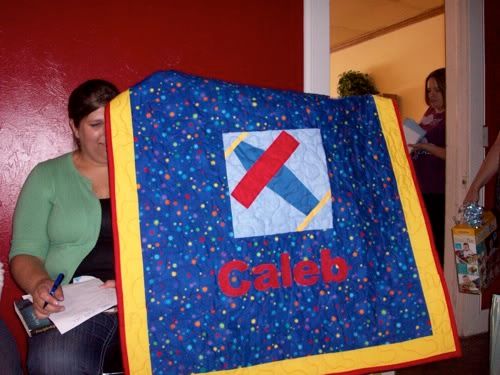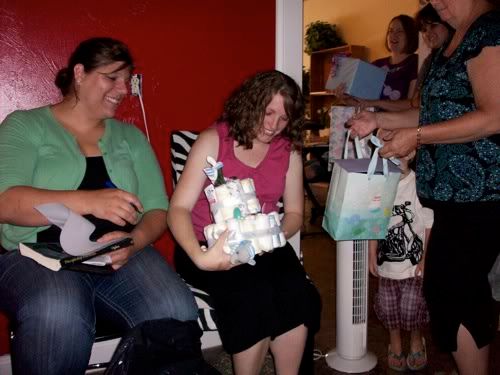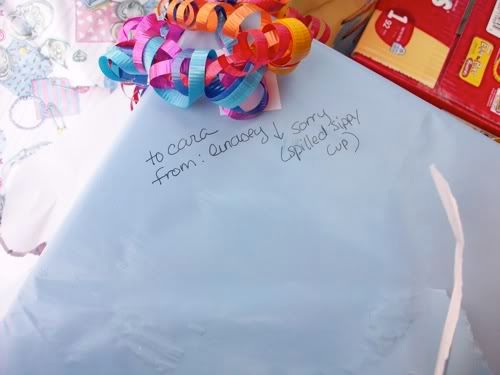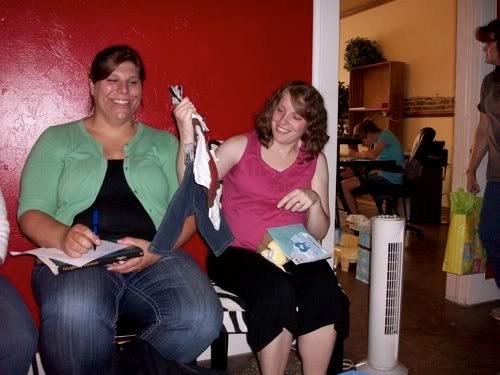 Fallon crammed all the gifts in her smart little bug named Ziggy!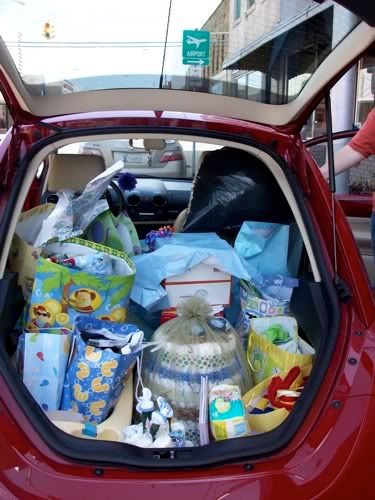 So that's what the afternoon looked like. I wish I had felt better, but I still enjoyed all the sweet gifts and ladies who came. I really was blessed by their thoughtfulness and generosity.
Peace of Christ to you,