Keagan and Kate got their very own swing set this past weekend, and they are loving it!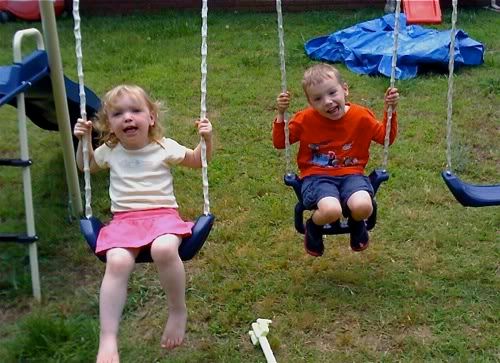 I'm sure I speak for their dad when I say: It was NOT an easy project!
But look how happy they are on it! Here's a picture from their first evening with it:
Thinking it was worth it, don't you?
Peace of Christ to you,