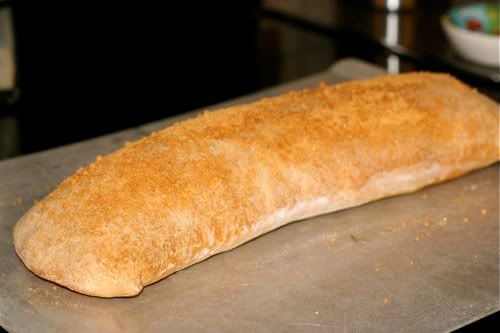 What you'll need:
1 refrigerated can Pillsbury Crusty French Loaf
2 Cups shredded Mozzarella cheese
1 package pepperoni slices
approx. 4-5 thin slices deli ham
Grated Parmesan cheese
Optional: add another type of cheese if you'd like (I add Colby Jack.)
Unroll French loaf on a floured pan (NOT the pan you'll bake on).
Layer with Mozzarella cheese, ham (cut into small squares), and pepperoni. Top again with Mozzarella and additional cheese if desired.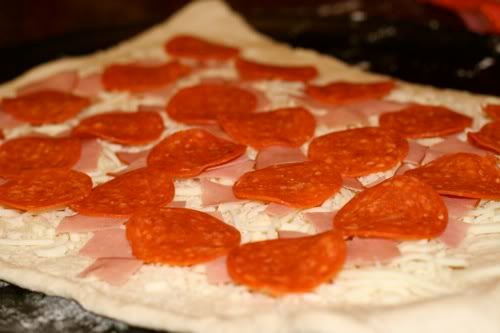 Roll up toward center with both long sides. Roll under open ends. (Remember, you're looking at the BOTTOM, so roll ends up toward you.)
Brush off excess flour. Seal off seam in middle with butter spread.
Flip entire pan upside down on top of pan you'll use to bake stromboli. This is the best way to transfer the stromboli without messing it up.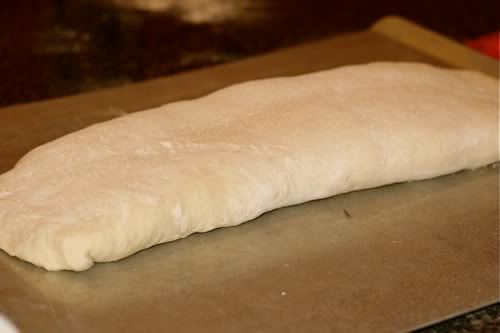 Brush off excess flour from stromboli. Coat thinly with butter spread. Sprinkle lightly with grated Parmesan cheese. Bake at 375 degrees for 30 minutes.
And Enjoy!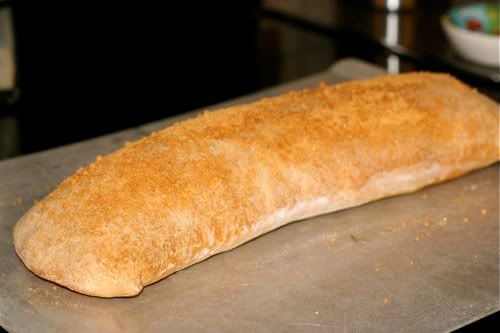 Peace of Christ to you,