This is a MUST at our family gathering each year and quite possibly my husband's favorite food on earth.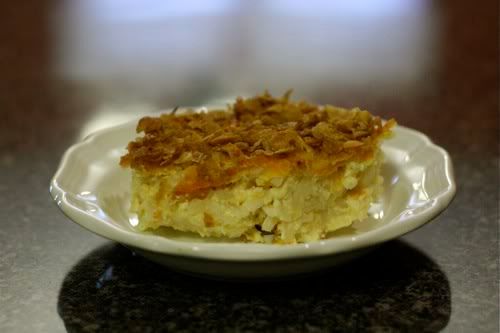 You'll need:
1 (2lb) pkg. frozen shredded hash browns
16 oz. sour cream
1/2 chopped onion
2 (10 oz.) cans cream of chicken soup
1 1/2 Cups shredded cheddar cheese
1/2 butter (melted) [leave behind about 1 Tablespoon to drizzle over top of casserole]
1 1/2 Cups crushed corn flakes
Salt and pepper to taste
What to do:
Mix together sour cream, soup, butter, and cheese.
Add hash browns, salt, and pepper.
Place in a 9x13 pan.
Top with crushed corn flakes and drizzle remaining butter over flakes.
Bake at 350 degrees for 1 hour.
Enjoy!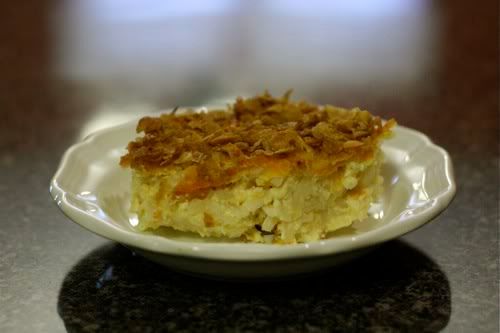 Peace of Christ to you,