Here's one more dish that's a must for Thanksgiving! I got to make this along with the potato casserole I posted last week and a green bean casserole this year for Thanksgiving. I had fun and was excited that I could pull off contributing food to two family gatherings in one day!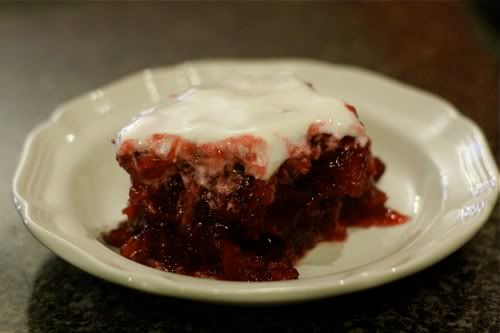 What You'll Need:
1 large pkg. of Jell-O (I usually use strawberry)
1 3/4 Cups boiling water
1 (20 oz.) can crushed pineapple
1 can whole berry cranberry sauce
1 (8 oz.) sour cream

What To Do:
Dissolve Jell-O in water in dish you'll use for the salad.
Add crushed pineapple and cranberry sauce. Stir these WELL and smash the clumps out of the cranberry sauce.
Chill until set. (Overnight is best.)
Top with sour cream just before serving.

Enjoy!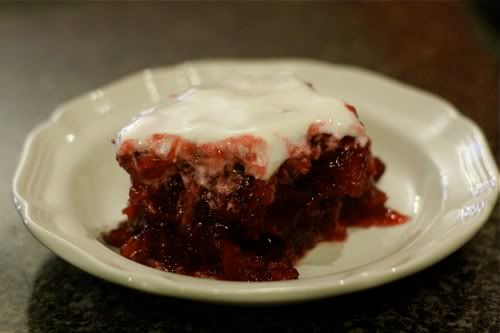 Peace of Christ to you,