Since I started using cloth diapers 4 1/2 months ago on Kate, I've had several people give me a look of shock, and others give a "how on earth" look. So, I thought I'd humor you and give a photo how-to on them!
Exciting, huh?
Here's my usual stash. I use cheapo Gerber prefolded cloth diapers, Gerber birdseye cloth diapers (the thin ones as liners), and Kushi brand contoured liners for added absorbency.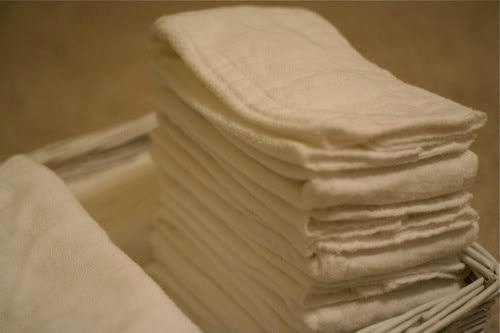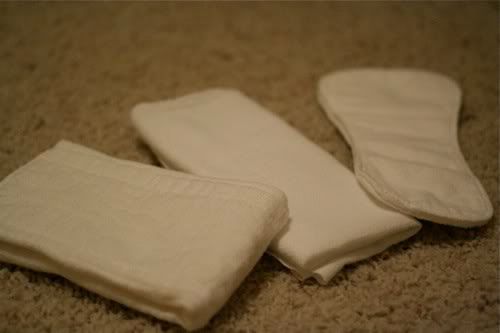 To assemble:
Start with a diaper cover like this one from Thirsties brand.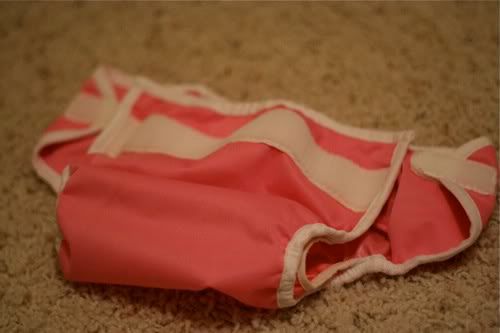 Place the thick prefolded diaper down first, with the thin edges folded in.
Add the thin birdseye diaper (tri-folded length-wise) and the contoured liner.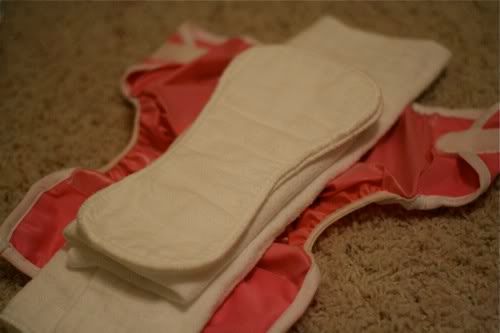 Unfold the very ends only of the bottom thick diaper on both ends.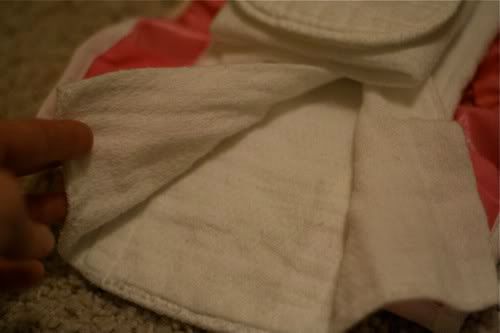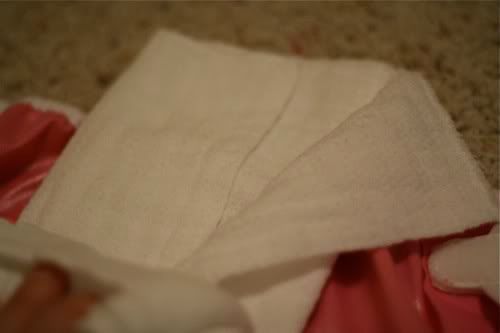 Now you're ready to add the baby!
And here's what the finished product looks like: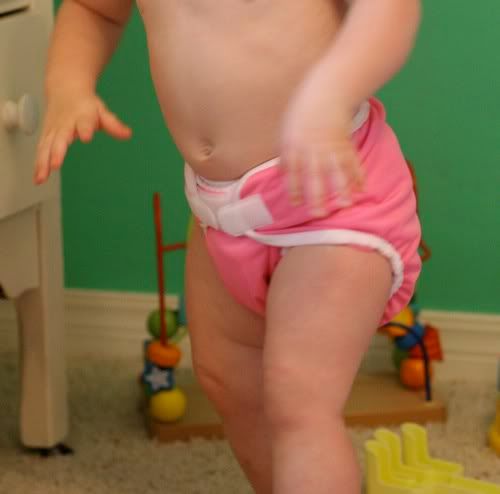 When I first tried these out, I thought for sure I'd hate it, but I wanted to be able to say I had at least tried them. Days went by and I just kept using them. I ordered a few more covers and was surprised at how not-so-disgusting or difficult it was. I figure since I'm fortunate enough to be home with my kids and have a washer/dryer, I might as well save money. I'm no Nazi about these, either! I use disposables when we go out and if someone else is going to watch her. (And I don't make my mom or my mom-in-law use them!) I use cloth when we have a family outing if I'm feeling thrifty, but mostly, I use them at home. I have no idea how much money we've saved, but I think we've actually felt the relief from buying so many disposables. Never in my craziest dream did I think I'd use these, so that shows you anything's possible! Cleaning them is even not too terrible. I keep a pail of detergent water in the laundry closet and soak them until I wash them all. I have a pressure sprayer on the shower head that I use to get the "stuff" off them and into the toilet. Not too bad, really.


So, that's how I got into this mess...literally.
Peace of Christ to you,