These are fun for snacky friend-get-togethers or a creative lunch for kids.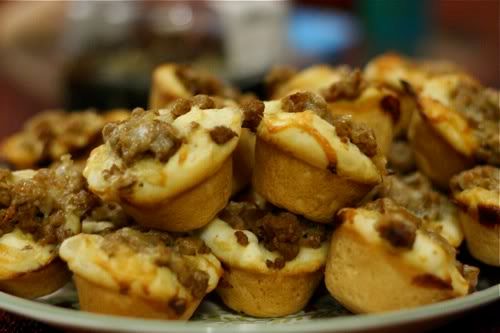 You'll need:
1 pound ground turkey or beef (I use turkey)
1/2 chopped onion
2 cans refrigerated biscuits
1/4 Cup barbeque sauce
1/2 Cup shredded cheddar or mozzarella cheese
Cook meat and onion together in skillet.
Add barbeque sauce and set aside.
Cut uncooked biscuits in half and press into mini muffin tin, creating "cups."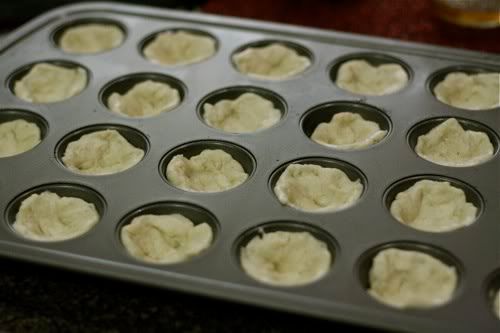 Add meat mixture into each cup, pressing into center.
Add cheese on top of each cup.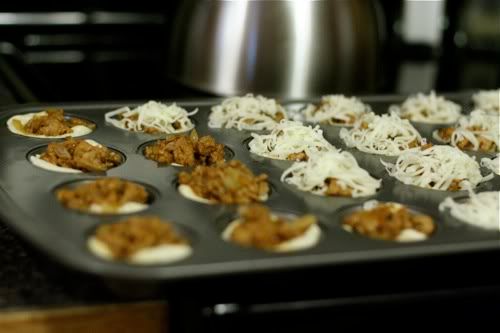 Bake at 400 degrees for 8-10 minutes, or until golden brown.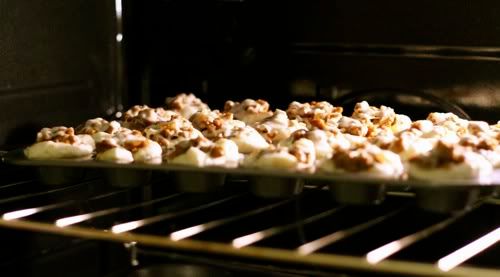 Enjoy!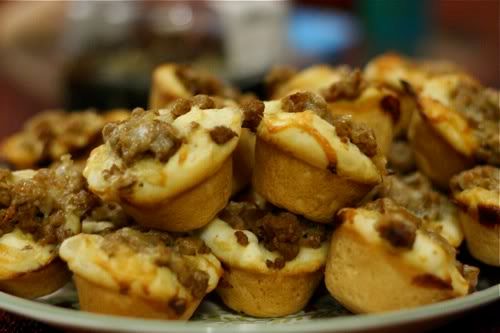 Peace of Christ to you,