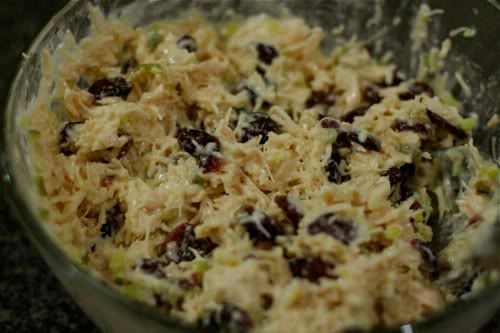 This is one of my ultimate favorites! And it's simple as
pie
chicken!
1 large can chunk chicken
1 1/2 Tablespoons fat free (or low fat) mayonnaise
1 Tablespoon dill relish
2 Tablespoons dried cranberries (Ocean Spray is the best brand)
dash of parsley flakes
1 Tablespoon pickle juice (optional)
Drain chicken.
Mix all ingredients together in any order.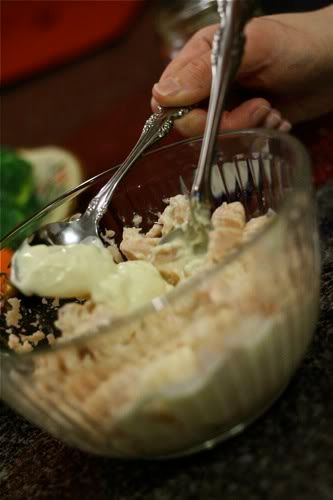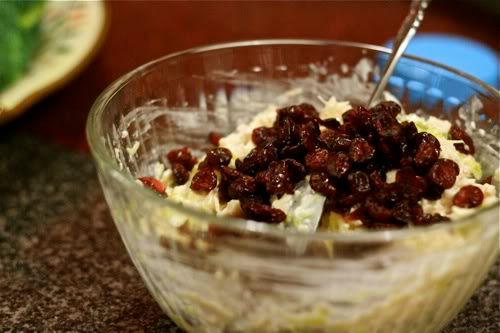 And enjoy!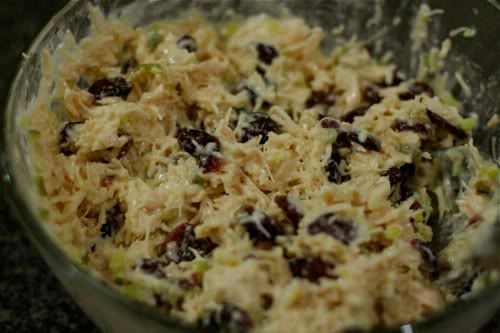 I like to serve this on crackers to guests. I haven't found anyone who dislikes it...yet!
Peace of Christ to you,
Cara