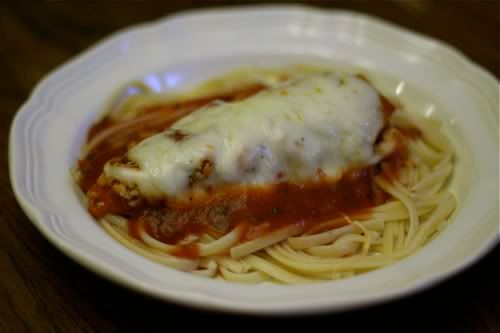 This has a lot of ingredients, but they aren't difficult, and the taste is worth it!


You'll need:
2 eggs, slightly beaten
1 tsp salt
dash of pepper
4 chicken breasts (thawed)
1 Cup Italian seasoned bread crumbs
1/2 Cup vegetable oil
3 8oz. cans tomato sauce
1/2 tsp basil leaves
1/2 tsp oregano
1 Tbsp parsley
dash of garlic powder
2 Tbsp butter (optional...I've left it out and it was fine)
1/2 Cup grated Parmesan cheese
8 oz. mozzarella cheese, shredded
Combine eggs, salt, and pepper.
Dip thawed chicken in this, then in crumbs.
Heat oil in skillet; brown chicken on both sides.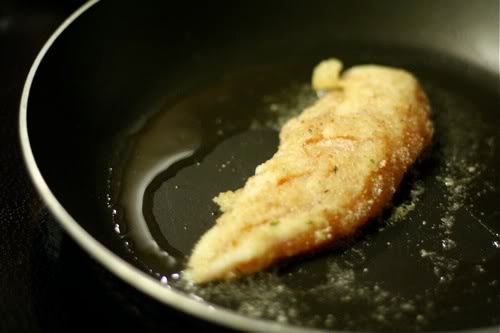 Place chicken in baking dish.
Stir tomato sauce, basil, oregano, parsley, and garlic powder in sauce pan.
Heat to boil, then simmer for 10 min.
Stir in butter (optional).
Pour sauce over chicken.
Sprinkle with parmesan cheese and cover with foil.
Bake at 350 degrees for 30 min.
Uncover, add mozzarella to top and bake additional 10 min.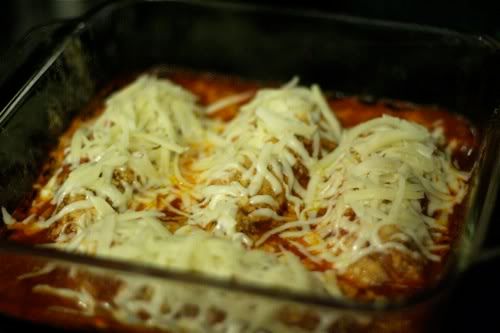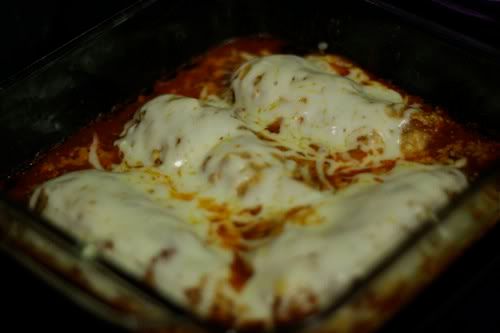 Serve over pasta and Enjoy!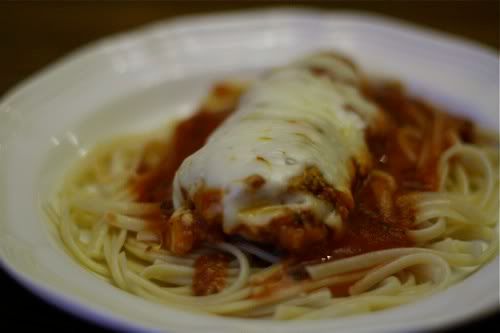 Peace of Christ to you,