I'm a follower of Christ, a lover of my husband, and a mommy of my children. My family and I made a trek to a big city from a small town on BIG faith that God was calling us there for a reason bigger than ourselves. And here we are, doing our best to live that out. God has done HUGE things for us. We love our church (Lifechurch.tv) and leading the groups that have been entrusted to us. These people are shaping us and helping us draw closer to Christ.
I married this guy in June of 2002...
...and it just keeps getting better.
In January of 2006, we had this little guy--Keagan, our first child.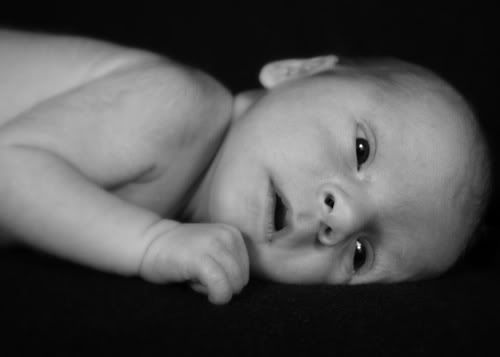 Then, in December of 2007, Keagan got a new baby sister--Kate.
And the newest addition to our family arrived on August 2, 2010--Caleb.
Our Family Now:
I like to:

eat good food
write...nearly anything
give piggy back rides
laugh out loud (okay,

really

loud)
make ridiculous sound effects
date my husband
road-trip
read (scripture, parenting, theology, etc.)
drink coffee in the morning
let music lift my spirit and recreate memories
run around barefoot outside
spend time with my girl friends
cook (especially when I find a dish my family loves)
try new fragrances for my scentsy warmers
edit (even subconsciously) random pieces of writing
walk through cemeteries (I

know

)
meet "random" people in public
We traded this:
For this:
And there's no telling what God has for us next! For now, we are breathing life in here!